Tara Candle Launches Gulukand Ki Jalebi, a New Fragrance Inspired by Traditional Indian Sweet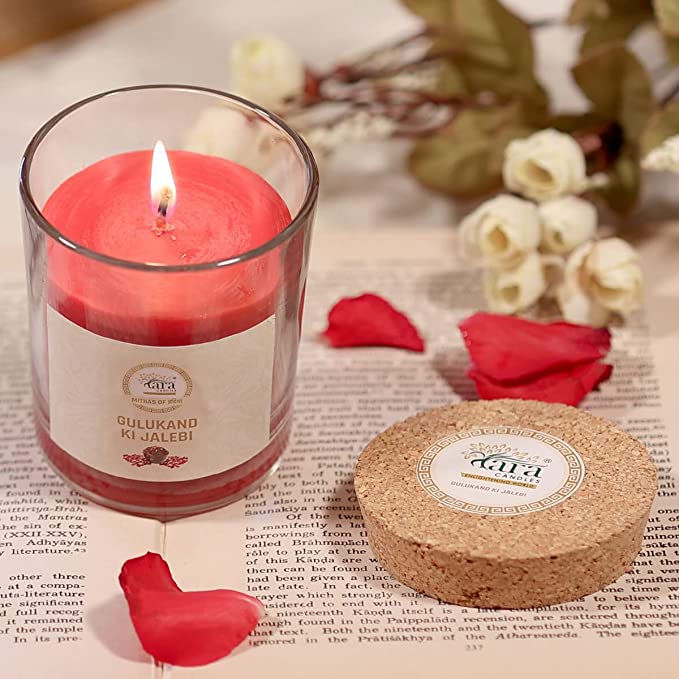 Mumbai – 29th March 2023 – Tara Candle, a leading maker of premium scented candles, is pleased to announce the launch of Gulukand Ki Jalebi, a new fragrance inspired by the popular Indian sweet.
Gulukand Ki Jalebi is a unique blend of rose petal jam (gulukand) and crispy jalebi, creating a sweet and floral aroma that will transport you to the streets of India. This scent is perfect for those who love the sweet fragrance of desserts and want to experience a unique cultural blend.
This candle is ideal to be lighted at the Dining table to enhance the experience of having food with the family.
"At Tara Candle, we always strive to create scents that evoke memories and emotions," said Umesh Singh, Director, of Tara Candle. "Gulukand Ki Jalebi is a tribute to the rich and diverse culture of India, and we are thrilled to bring this new fragrance to our customers."
Tara Candle's Gulukand Ki Jalebi fragrance is available in a variety of products, including soy wax candles, reed diffusers, and room sprays. Each product is handcrafted in small batches using premium ingredients, ensuring that the fragrance is long-lasting and of the highest quality.
To celebrate the launch of Gulukand Ki Jalebi, Tara Candle is offering a limited-time discount of 10% off all products in the new fragrance line.