PrepInsta appoints ex Examly, Ramkumar G as National Lead – Strategic Alliances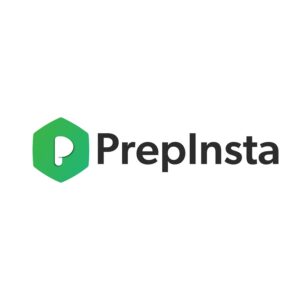 Noida, 24th March 2023: PrepInsta, India's most popular and visited placement website, and a rising Ed-tech brand has announced the appointment of ex Examly, Ramkumar G as National Lead – Strategic Alliances. Ramkumar G is a seasoned professional who brings with him over 9 Years of industry expertise in Ed-tech handling Training, Sales, Operations, Partnerships & Alliances.
In his new role at PrepInsta, Ramkumar's primary responsibility is to assist the Ed-tech brand in acquiring and retaining B2B clients as well as ensuring that PrepInsta is a sought-after destination for upskilling services. He will also look into forming strategic partnerships with higher education institutions and academic management groups in order to facilitate their students with the most up-to-date technology courses and certifications offered under PrepInsta's product PrepInsta Prime.
Mr. Manish Agarwal, Co-Founder, and CMO, PrepInsta, said "I am delighted to welcome Ramkumar G to the PrepInsta family. Ramkumar is an accomplished leader with a track record of fostering collaboration and driving academic excellence. In addition to being an ambitious Sales and Operations Professional, he is widely recognized for his consistency and for achieving high client satisfaction ratings. I am looking forward to working with him as his business acumen will be invaluable as we expand our operations and continue to exceed the expectations of our clients, team members, and students."

Over recent years, PrepInsta has led and reinvigorated the entire Ed-tech sector in India, particularly in tier-I and tier-II cities. I have always admired the spirit of the PrepInsta Group – its tenacity and determination to address the rising disparity in job prospects as well as to make the impossible possible. I look forward to leveraging my sectorial experience to build on the momentum PrepInsta has achieved through its strategic growth plan and further advance the brand's position as an Ed-tech leader," said Ramkumar G, National Lead – Strategic Alliances, PrepInsta.
Prior to joining PrepInsta, Ramkumar worked at premium institutions like Lovely Professional University (LPU) where he headed a team of 25 Trainers and Assistant Professors of the Department of Analytical Skills. He also worked with Ed-tech brands like Harappa and Examly. He was in charge of driving sales acquisition for Harappa from higher education institutions in order to meet progressive revenue targets. With his leadership qualities, he led Examly's Sales, Marketing, Customer Success, Finance, and Human Resources teams to great success. Ramkumar G holds B-tech in Mechanical Engineering from Anna University.