Watch Atypical, the soulful story of Sam Gardner, this World Autism Day exclusively on Comedy Central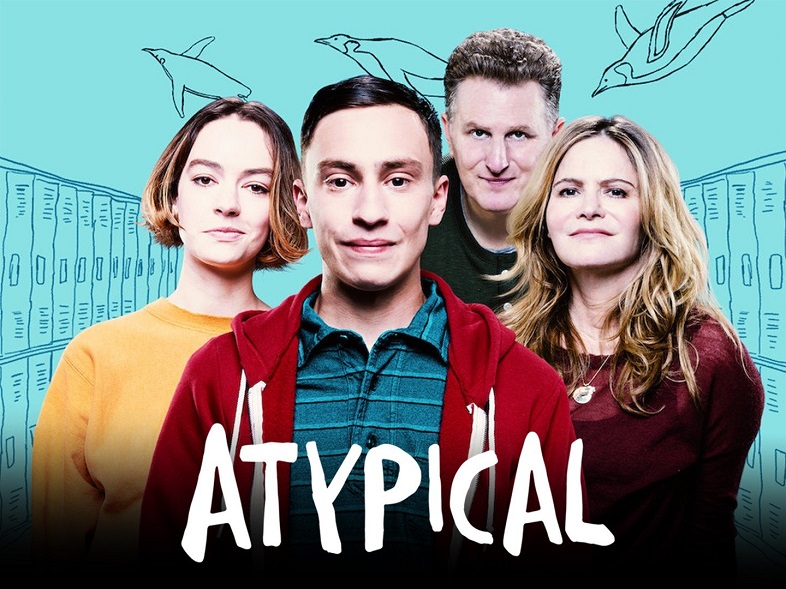 30th March 2023: World Autism Day, observed on April 2, creates awareness around autistic individuals, the hardships they face, and how we can come together as a society that allows them to lead better lives. Celebrating this important day and doing their bit to enlighten the audience about autism, Comedy Central will showcase the extraordinary life story of Sam Gardner. It is about this teenage boy on the autism spectrum, who takes charge of his life and deals with the issues he faces regularly like a superhero. The narrative highlights Sam's self-confidence, which allows him to believe that no one can stop him from doing anything that he puts his mind to. Don't forget to binge-watch Atypical, the enticing story of Sam, all throughout 2nd April, i.e., World Autism Day, starting at 6 am, exclusively on Comedy Central!
To get you started, here's taking a sneak peek into some of the extraordinary confident moments of Sam Gardner's life from Atypical!
A Presentation –
It was very evident to everyone in the classroom that Sam is very fond of penguins, but he never accepts this or shares his admiration for the penguins with anyone. One fine day, he prepares a complete mix of media arts and goes up to the dais to give a stupendous presentation about his favorite animal. It was indeed an unpredictable moment for all.
A life-changing speech –
It was during the time when due to an issue Paige lost her voice and she was supposed to deliver a speech in her college. Here is when something unexpected happens. Sam took the charge confidently and stood by his love, which was indeed something a never-seen-before sight. Everyone was both shocked and happy to see his confident side when Sam gave the speech on behalf of Paige.
A soulful confession –
Paige was in awe of Sam when he came to support her in her convocation and delivered her valedictory speech in the college. Though his friends and everyone around clearly saw his feelings for her, he was not very sure. This speech delivery gave Sam a logical reason to accept his feelings for Paige. He then decides to pour his heart out and expresses his love to her with a sweet and innocent proposal.
A silent disco –
Sam is not really a fan of music, clubbing, or fancy clothes and it was evident to everyone in his friend circle. Even Paige was aware of his reservations about loud parties. However, just to complete her wish to go out for an evening, Sam agrees to visit a discotheque. Paige chooses to make the evening special for Sam as well by taking him to a silent disco. He appreciates her effort and joins her in creating some beautiful, fun memories. This was yet another brave and confident move on his part.